Before you begin production with your EMnify's SIM Cards, you may want to test the service. You can order an Evaluation Pack directly on EMnify's User Interface (EUI). This pack consists of 3 Free SIM Cards either 3in1 (no nano SIM) or 4in1 (with nano SIM).
To do so, simply log into your account, go to the tab "SIMs" and click on "Order SIMs"

Select the pack that works best for you and click on "Proceed with Shipping Details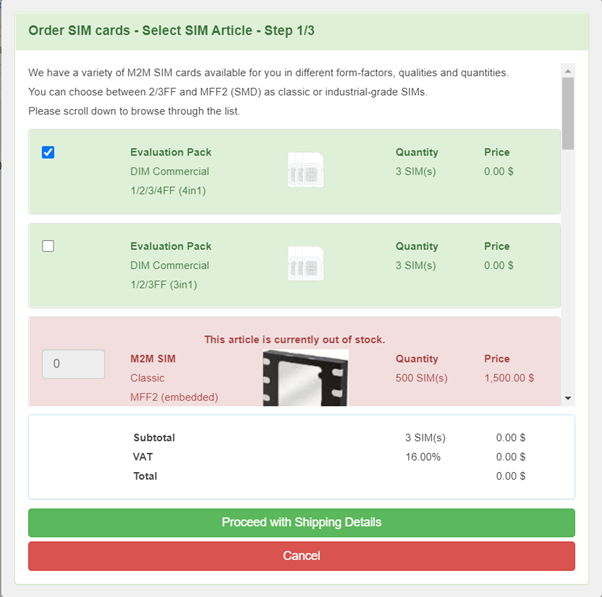 Fill out your company's information and select shipping method. You can choose from "UPS Express Saver" with tracking number, or "Postal Service, Deutsche Post" without. The second option is only available for shipment to countries inside the European Union.
Select your payment method for the Shipment Fare. Payment methods available are Credit Card, Paypal, or Wire Transfer.
Click on "Verify Order" and have a final check before submitting the order. After payment, you will receive a confirmation and invoice, followed by an email from our Logistics department letting you know that the SIM Cards have been shipped.