EMnify's Mobile Core Network has been designed to manage the network selection from the network side in conjunction with the settings on the SIM: it has a global view of the available radio networks, their supported features and live network status, temporarily or permanently steering the SIMs away from 'low signal quality' networks to the best-performing ones (with the strongest signal).
The manual carrier switching can be done in two ways:
Selecting the preferred operator in the device's menu
By blocking other operators in the EUI or via

API
IMPORTANT
Adding a network to the 'Blocked Operators' list will not prevent your devices to try to connect to them and you will still see the attempts in the events tab, but our Mobile Core will reject any connection attempt. This feature should only be used to solve technical issues associated to specific operators.
HOW TO BLACKLIST OPERATORS IN THE EMNIFY USER INTERFACE
Click on the "Connected Devices" menu
Select the Connected Device for which you want to blacklist an operator by clicking on "Details"
Scroll down to the "Blocked Operators" menu and select the operator you want to block.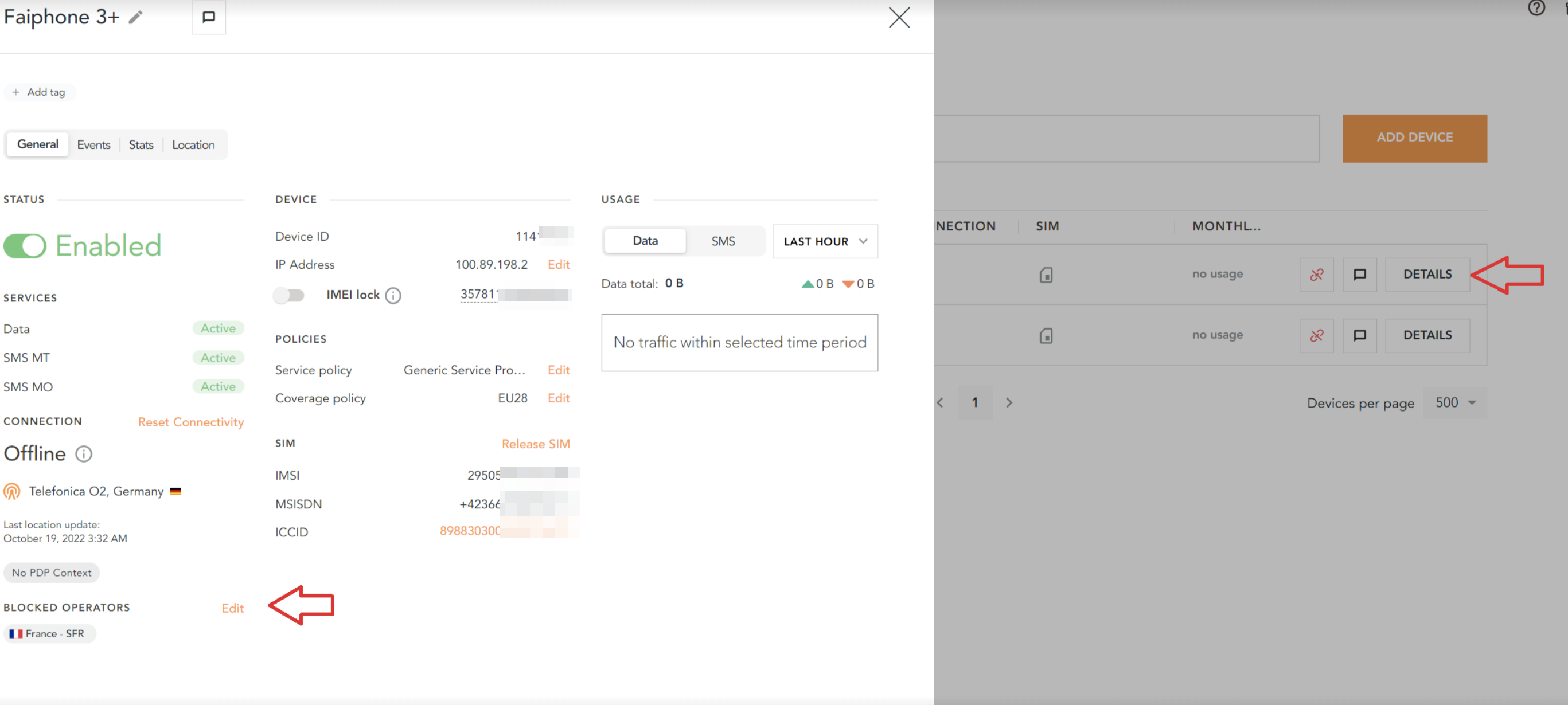 To remove an operator from the list, please click on "Edit" and then click on the X next to the blocked operator.

Note: It is also possible to select several devices on the platform and update the Blocked Operators list for all of them simultaneously. This is also possible via the API.