EMnify is using electronic signature (or E-Signature) software for signing commercial contracts. For more information on E-Signatures, please visit:
Once you request a contract from your sales representative, they will send it to you in an email, which looks like this: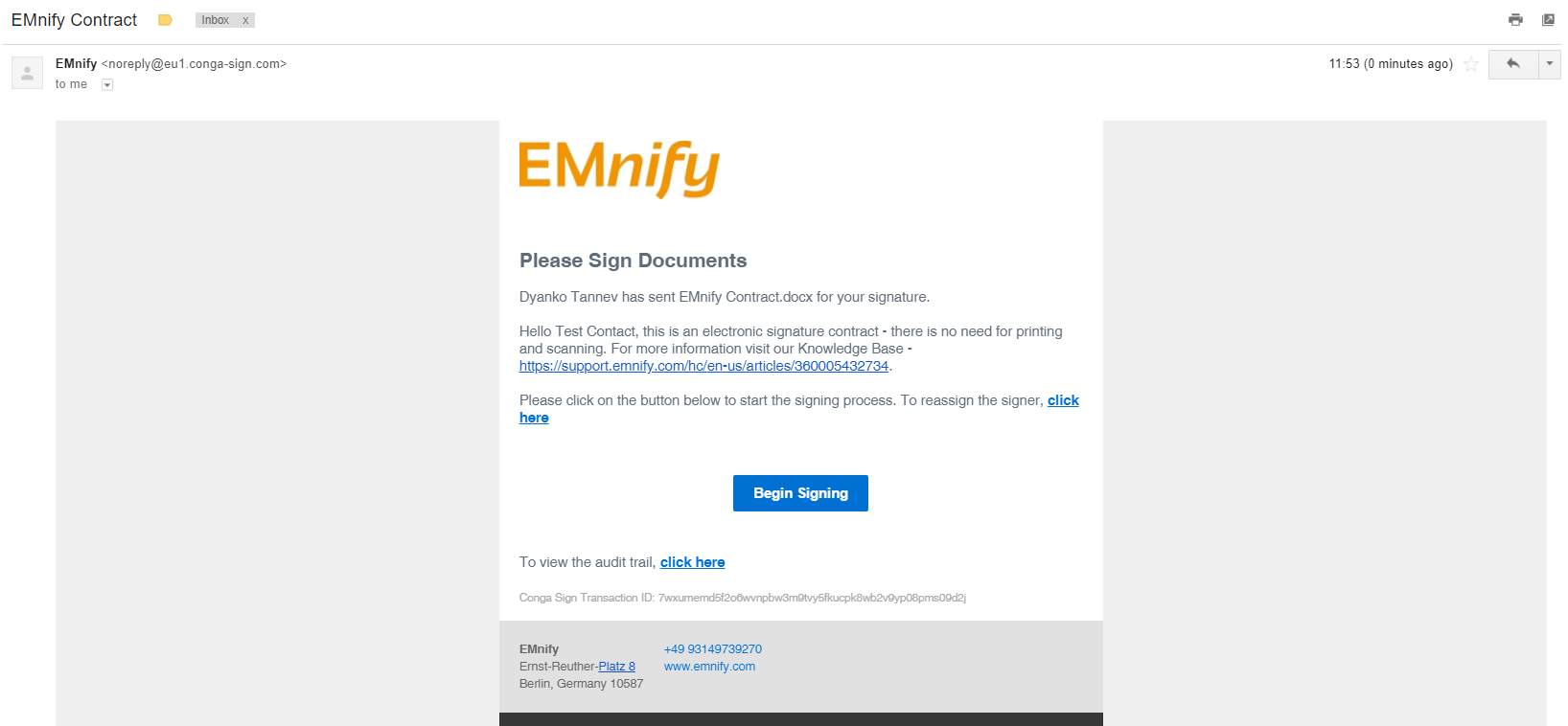 If you are not the correct person to sign the contract, you can forward it to one of your colleagues by clicking the link "To reassign the signer, click here".
To begin the signing process, you need to click the blue button "Begin Signing", which will open the contract in a new window. You will then see your name and initials, just click the blue button "Agree and Start Signing":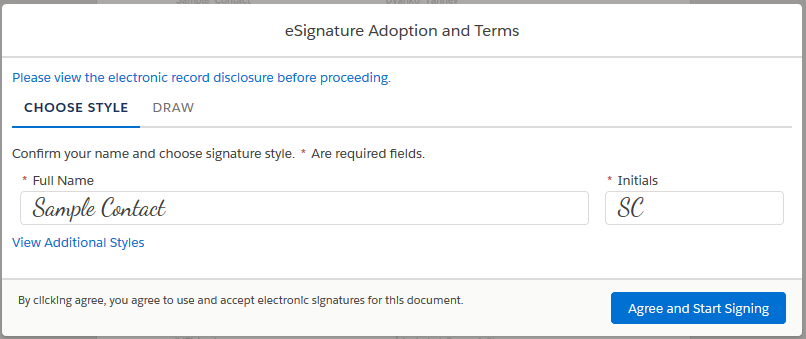 After you have read the contract, to start signing click on the signature box on the first page: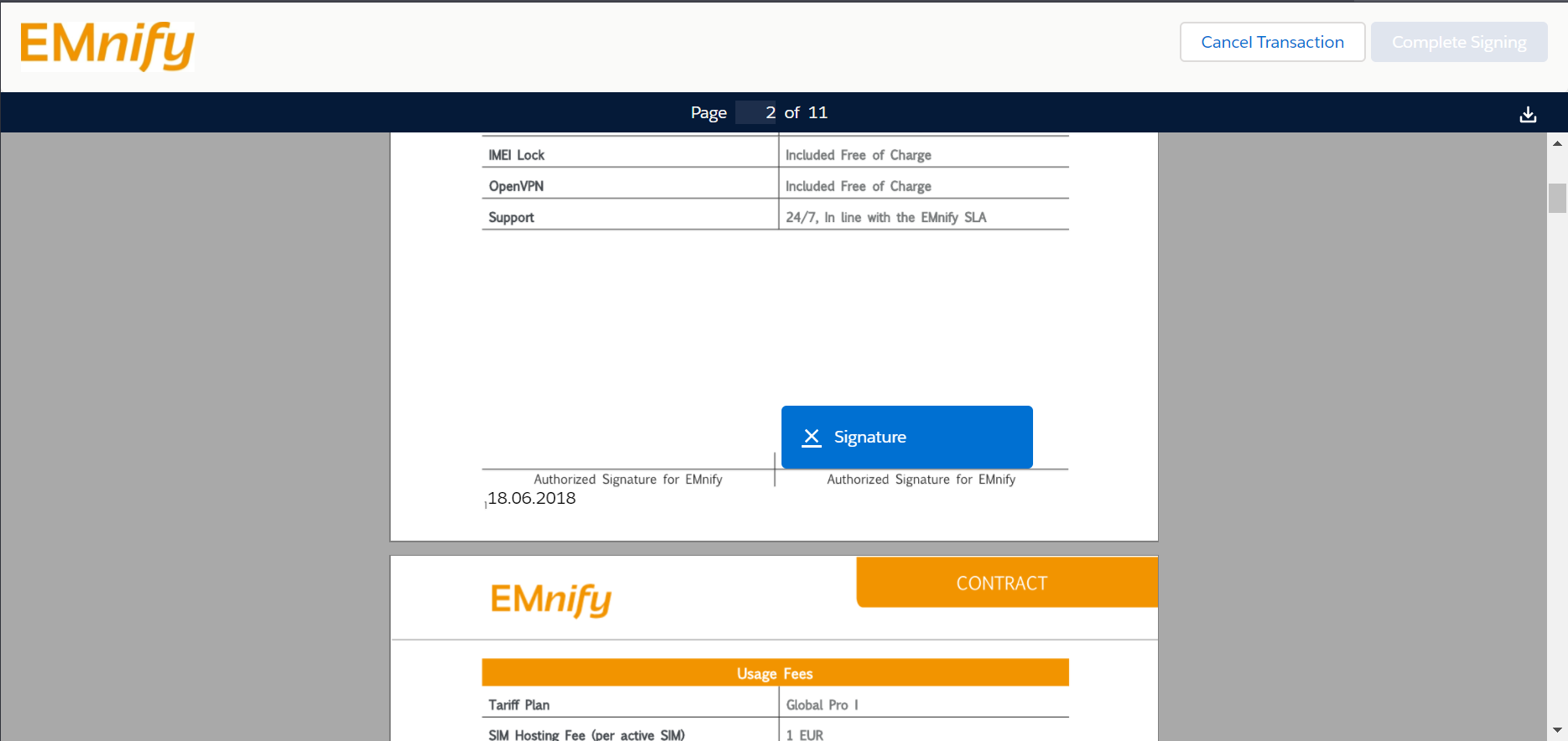 After that you will go through all pages and click on each signature box. To finalize the signing process click the blue button in the top right corner "Complete Signing". A confirmation message appears:

You can download your contract immediately, by clicking the blue button in the top right corner "Download Document". The contract will also be emailed to you as an attachment.