Note: Only Administrators are allowed to add more IP address spaces. If your current role is not Administrator, you will not be able to add more IP address spaces.
At EMnify every single SIM is secured with a Static and Private IP address reachable via VPN.
In order to add IP-Address ranges follow those simple instructions:
1. Click on Integrations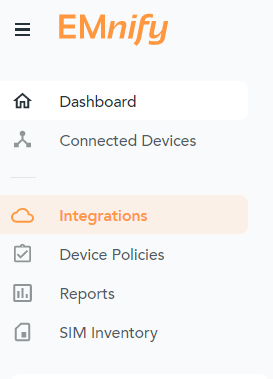 2. Scroll down the page to "IP Address Space Management" and Click the orange button "Add IP Address Space"

3. From the drop down menu, choose the IP address space based on your needing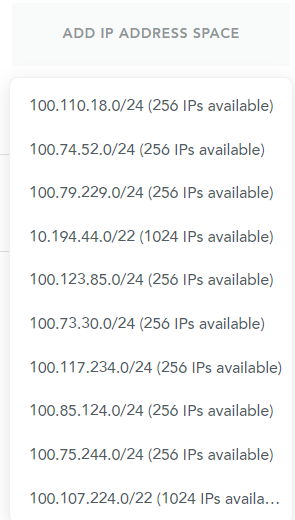 A pop-up message will confirm that the operation was successful

3.1 once added you will see how many IPs are allocated to your Devices and how many are still available in the range

NOTE: until you won't assign an IP the status is "not in use", contrarily the status will change to "assigned to devices" and is not possible to remove the range until it is in use with your devices.
4. Remove the IP spaces range
If a specific range is not needed anymore, once all the IPs are disassociated from the devices, you can simply click on remove to delete the targeted IPs range.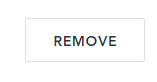 Once removed a pop-up message will confirm the successful operation